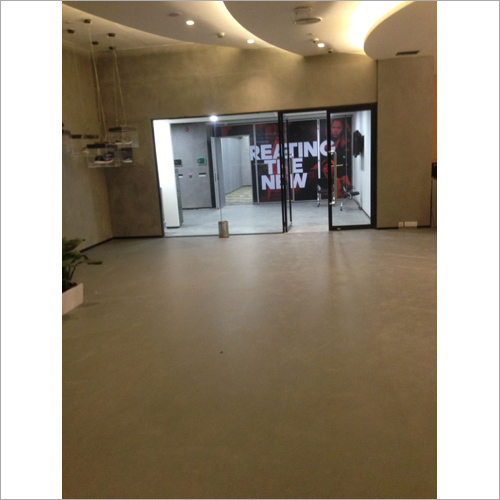 Marble Floor Polishing
Product Code : HS 33
Product Description
After a time the installed marble on the floors of office or home become marred due to high traffic. In this situation, there is a need of surface maintenance. We have come here to provide you a highly effective Marble Floor Polishing Service. This service is rendered using Mirror Image Marble Floor Polishing Process under the supervision of our professionals. This service is well suited to resist penetration of many liquids including oils and many chemicals to existing substrates, cement board, floor etc. Our experts use the finest quality basic materials for delivering this polishing service. Apart from this, this service is widely appreciated in clinics, homes, apartments, shops and other places. Here are some attributes of this service:
Resist all type of erosion due to water or wash
Densifies marble to prevent penetration due to water
Resists penetration of grit and dirt that makes the floor easier to wash Marble demands special attention.
Architects and designers today are finding more and more creative uses for marble. The technology to clean and maintain marble however, has remained at a virtual standstill for the last century.

Soon after installation, most marble floors are already being marred by heavy traffic. In an attempt to protect floor surfaces, maintenance engineers have turned to waxes, polymers and synthetic finishes, coating the marble with a durable film. Unfortunately, the harsh alkalinity of these coatings and the added alkalinity of strippers needed to take them off causes efflorescence, which further deteriorates the marble.
Now there is 'The Mirror Image Marble Polishing Process'.

Innovative chemistry has been combined with years of practical installation and maintenance experience to develop 'The Mirror Image Marble Polishing Process'. The process utilizes specialized chemical compounds and equipment, including a unique floor machine especially developed for this application.

'The Mirror Image Marble Polishing Process' reduces disintegration and crumbling of the surface under hard mechanical wear and weathering. The surface becomes approximately 10 times harder than an untreated marble surface.

Our high-tech approach to marble restoration is regarded as a break-through by industry experts and presently faces no competition in the market. The alternative to the 'Mirror Image Marble Polishing Process' involves a centuries-old procedure of Oxalic Acid polishing, similar to the process done in marble quarries when the stone is first polished.
'The Mirror Image Marble Polishing Process' resists erosion by water and washing
Densifies marble to decrease penetration by water thus treated surfaces absorb only about one-tenth as much water as an untreated surface.
A perfected technique has been developed to utilize 'The Mirror Image Marble Polishing Process' on granite floors, opening up yet another new market for the process.

The Polishing Process brings out the intrinsic beauty of marble and keeps it looking better for longer.
Contact Us
Plot No B 176, Lajpat Nagar 1, Near Lajpat Nagar Metro Station, New Delhi, Delhi, 110024, India
Phone :+917259110041